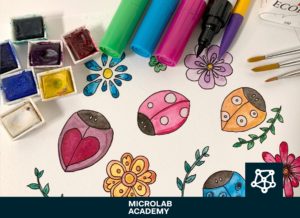 Besides illustrating for children's books and other forms of visual communication, I also teach illustration lessons at Microlab twice a month.
During these lessons you will learn how to step out of your comfort zone, how to regain your creativity and of course the basics of illustration and visual storytelling! You will also learn new people, share knowledge and get inspired. Afterwards, you will have a lot of new tricks to keep your illustrating interesting and out of your comfort zone.
Would you like to participate? Take a look here.